Courses
Comprehensive course for physical therapy professionals that will provide detailed training in examination and evaluation of extremity impairments
This foundational course focuses on clinical examination and evaluation skills. Examination is focused on patient history taking, systems review, and tests and measures including: posture, range of motion and goniometry, manual muscle testing, special tests, neurologic and vascular testing, gait, and palpation.
The purpose of this course is to develop evaluation, diagnosis, and prognosis skills. The course will provide a problem-solving approach to learning. Demonstration experiences and case studies will reinforce the theoretical knowledge and provide hands on experience and learning.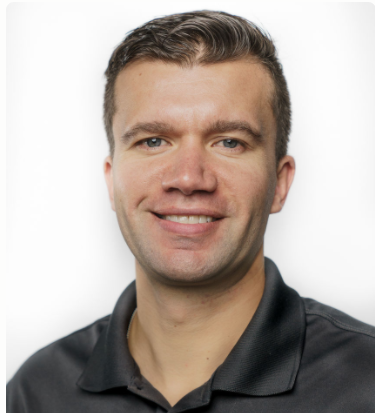 Bryan Kuhlman
Education:
DScPT, Oakland University 
DPT, Oakland University
OMPT, Oakland University (Orthopedic Manual Physical Therapy)
MPT, Oakland University
BS in Health Science, Oakland University
Membership:
● American Physical Therapy Association since 2001
● Michigan Physical Therapy Association
● APTA Sections: Orthopedic and Sports
Professional Involvement:
Bryan is a part-time Professor in the Physical Therapy program, School of Health Sciences at Oakland University. He teaches the 'Examination and Evaluation I' and has been a teaching assistant in 'Foundations of Musculoskeletal Diagnosis and Interventions', Advanced Musculoskeletal Diagnosis and Interventions, Arthrology, Gross and Neuro Anatomy and the Orthopedic Manual Physical Therapy (OMPT) program. He completed his final doctorate on soft tissue stiffness measure through ultrasound. He served as a teaching assistant on the topic of manual therapy interventions internationally. Bryan has presented at the MPTA and international manual therapy conferences on the topic of manual therapy. His research interests include implementation of manual therapy for the spine, headaches, the hip, and complex cases. 
Experience:
Bryan has received the Professional Recognition, Manual Therapy and Research Excellence awards from the Oakland University Physical Therapy program. He observed surgical and rehabilitation procedures performed on top athletes with leading doctors. He has worked with the Detroit Red Wings. He has volunteered his time for Common Ground (individuals in crisis and victims of crime), veterans, Hope Water Project, and elementary programs. Bryan challenges himself to find the source of the pathology when extraneous forces disrupt the normal integrity of the tissues. He deconstructs the symptoms to devise specific manual training and functional rehabilitation programs for each patient.
Example Curriculum
Available in days

days after you enroll

Welcome